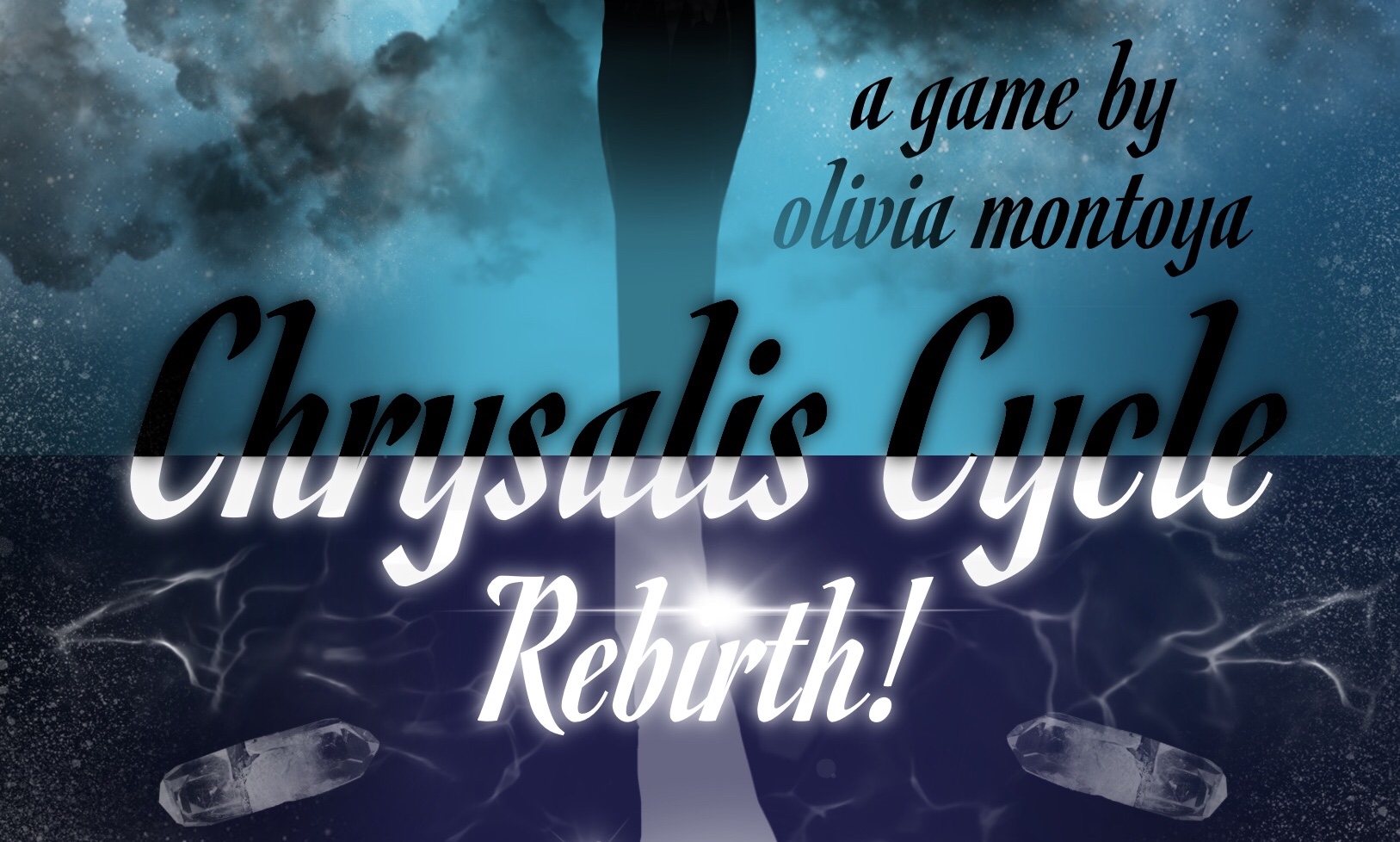 Chrysalis Cycle Rebirth!
It's Been a While... But I'm Working on the Game Again!
---
So, times are strange right now, but it's also giving me more free time to work on Chrysalis Cycle Rebirth! After my last updates, I got busy with holiday stuff in December, then got sick for most of January. I was busy trying to get caught up on life in February, and then COVID hit in March. My employer didn't have work for me after that point, though I'm still being paid something. On the bright side, since then I've been working on a bunch of different personal projects, including this one. The draft of CCR is currently at about 125 8.5" x 5.5" pages and approximately 20k words long. I've also designed a bunch of placeholder sheets, including many you haven't seen yet.
I decided to upload a new sample since the last one was outdated. The new sample is the first 17 pages of the draft. Still not final, but better.
I'll probably keep jumping between projects, but right now I'm spending a lot of time on this one, and the majority of what is left to write of the first draft is just filling in tables and making sheets. I'll continue to update you about any major progress.
Olivia
Files
Chrysalis Cycle Rebirth! New Sample.pdf
1 MB
Apr 22, 2020
Get Chrysalis Cycle Rebirth!